Masters & Doctoral prize winners announced!
Posted: Monday 17th April 2023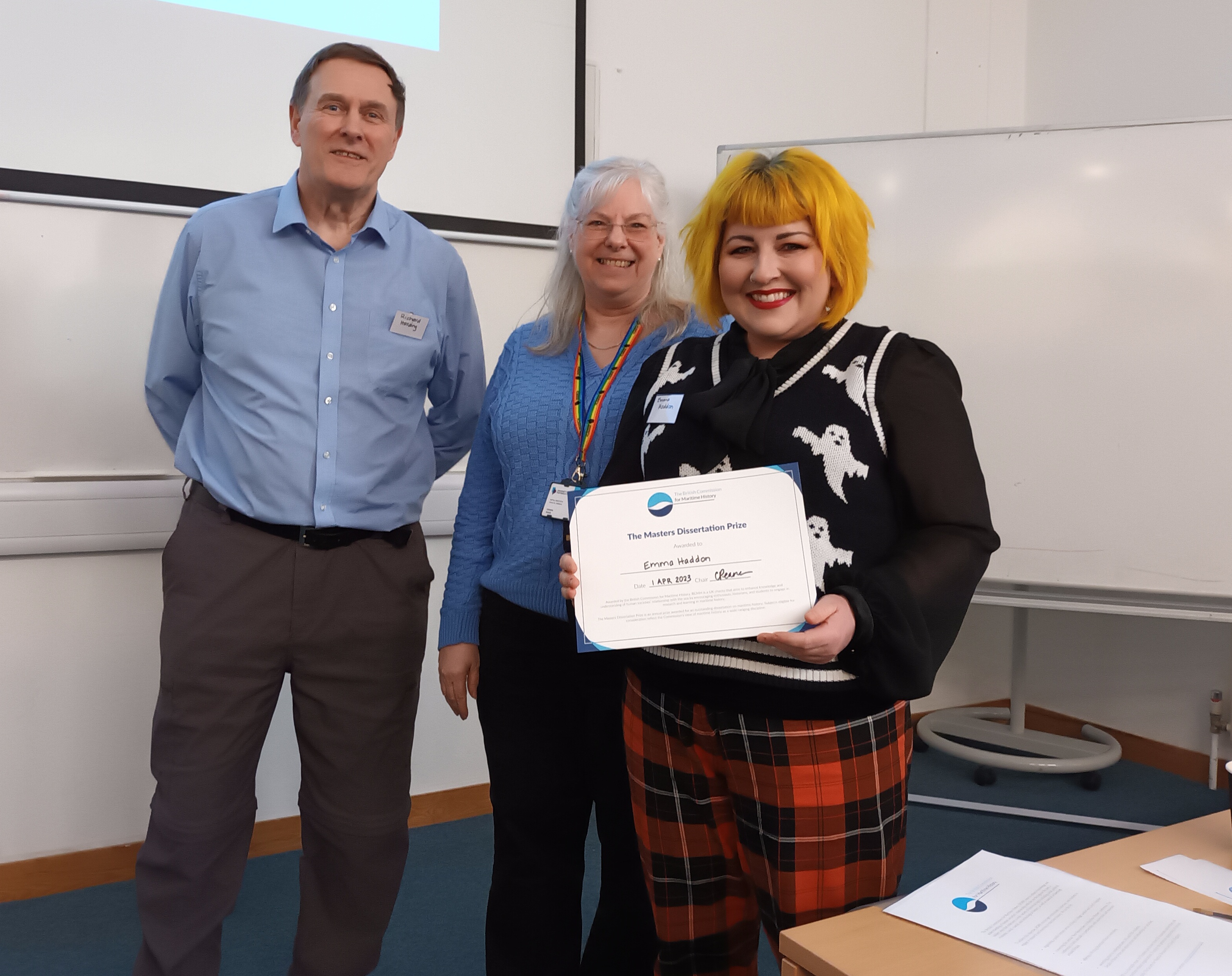 Congratulations to the winners of the 2022 Masters and Doctoral prizes.
Masters prize winner - Emma Haddon (University of Portsmouth) for her dissertation on 'The Hulks of the Hamoaze: A Study of the Receiving Ships of Plymouth during the Napoleonic Wars'.
The award of the prize this year was a difficult task, as the candidates represented both high quality of work and the rich diversity of subject that can be tackled in maritime history. Emma Haddon's dissertation made a mature contribution to the contested subject of the manning of naval vessels during the Napoleonic War. The research was placed clearly in the context of the current debate The evidence was laid out and subjected to excellent analysis. The contribution the work makes to the debate and the additional lights it shed on the lives of those who came within the walls of the receiving gave it additional value.
Doctoral prize winner - Jake Dyble (Exeter and Pisa) is the winner of the 2022 Doctoral Prize for their thesis on 'Average-Transaction Costs and Risk Management During the First Globalisation (16th-18th Centuries)'.
This thesis examines the operation of General Average (GA) in seventeenthcentury Livorno, the chief port of the Grand Duchy of Tuscany. GA is a legal procedure used to redistribute extraordinary costs arising from a maritime venture between all financially interested parties. One of the oldest pieces of maritime law in existence, and common to all European jurisdictions, it is cited as evidence of the 'lex maritima' – a universal, customary law supposedly used by medieval and early modern merchants. The thesis provides a detailed study of the rich Tuscan evidence on GA, with particular emphasis on GA as a business practice. It uncovers a wide gulf between the GA of civil law – the lens through which it has traditionally been understood by scholars – and GA as it worked on the ground. Download the abstract
Find out more about the prizes BCMH award here.