Masters Prizes
The Masters Dissertation Prize is an annual prize of £100 awarded for an outstanding dissertation on maritime history. Subjects eligible for consideration reflect the Commission's view of maritime history as a wide-ranging discipline.
The dissertation must have been assessed as part of a Masters degree and awarded during the previous *academic year (2022-23).
Dissertations awarded distinction marks of 70+ are eligible for consideration. Institutions may only submit one dissertation to the competition.
Nominations must be made by Heads of Department or equivalent.
The closing date for nominations for the 2022/3 session is 1st February 2024
To make a nomination please complete the Masters Prize Form and upload supporting documents here.
MA Dissertation Prize winner, 2022
Congratulations to Emma Haddon (University of Portsmouth) for her dissertation on The Hulks of the Hamoaze: A Study of the Receiving Ships of Plymouth during the Napoleonic Wars.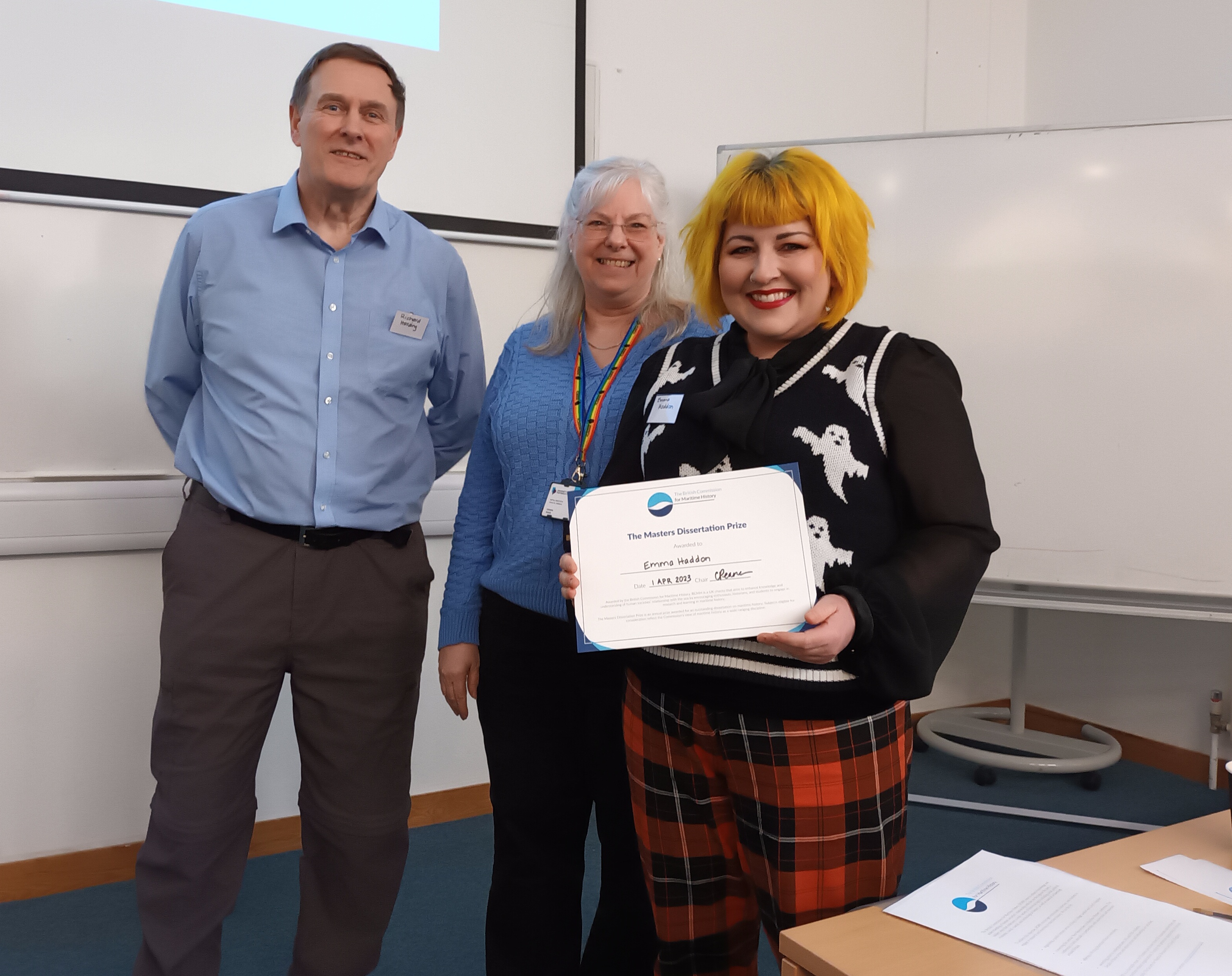 The award of the prize this year was a difficult task, as the candidates represented both high quality of work and the rich diversity of subject that can be tackled in maritime history. Emma Haddon's dissertation made a mature contribution to the contested subject of the manning of naval vessels during the Napoleonic War. The research was placed clearly in the context of the current debate The evidence was laid out and subjected to excellent analysis. The contribution the work makes to the debate and the additional lights it shed on the lives of those who came within the walls of the receiving gave it additional value.
Find out about previous prize winners here.
For further information, please contact the Hon Secretary