Conference & Exhibition - The Gloucester
Posted: Monday 19th December 2022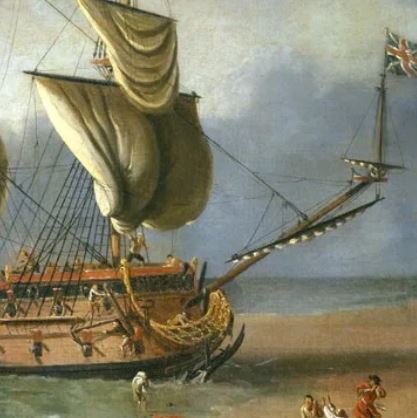 The Life, Times, and Heritage Futures of the Gloucester Norwich Castle Museum & Art Gallery 12−13 May 2023
Following the announcement in 2022 of the discovery of the Gloucester shipwreck, this international and interdisciplinary conference presents new research about the warship for the first time. Experts on maritime, naval, political, and cultural history, together with divers, archaeologists, and museum and gallery professionals, will reveal their findings to date and explore the possible heritage futures for this extraordinary seventeenth-century ship.
A major exhibition 'The Last Voyage of the Gloucester: Norfolk's Royal Shipwreck, 1682' runs at Norwich Castle Museum & Art Gallery from 25 February 2023 to 10 September 2023, the result of a partnership between the finders the Barnwell brothers, Norfolk Museums Service, and academic partner UEA.
The conference will put the artefacts rescued from the wreck site in dialogue with research insights about their significance, in order to tell the stories of the warship and all those whose lives were affected by the tragedy on 6 May 1682.