Register now for Security & the Sea
Posted: Wednesday 6th September 2023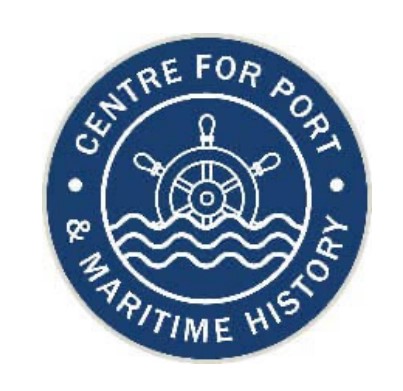 Centre for Port and Maritime History Annual Conference 2023
'Security and the Sea'
Date 7th & 8th September 2023
Venue: Online (V) and Liverpool, UK.
Still time to register for online attendance at the Annual CPMH conference using this link:
https://buyonline.ljmu.ac.uk/conferences-and-events/ljmu/conferences/cpmh-conference-2023-security-the-sea
DAY 1 - Thursday 7 Sept
09:30 : Welcome
09:45: Panel 1 – Private Security, Climate, and Heritage
"The role of private maritime security companies (PMSCs) past, present and future"
Peter Cook – Director, PCA Maritime (Australia); Managing Editor, International Journal of Maritime Crime and Security (V)
"Mapping the Impacts of Climate Change on Maritime Security: A Non-Geographic Assessment Tool"
James Brennan– Lancaster University (V)
"Learning from the Past: Threats to our Ocean Heritage"
Louise Sanger – Lloyd's Register Foundation Heritage & Education Centre (V)
11:15 Break
11:30 Panel 2 – Challenges in Maritime Trade
"The Anchoring Heuristic of the Privateer"
Ryan C Walker – University of Portsmouth (V)
"Crimping and shanghaiing activities: the role of the US Shipping Commissioners in coerced recruitments of sailors in New-England"
Anne-Sophie Coudray – School for the Advanced Studies in the Social Sciences/(École des hautes études en sciences sociales)
"Pirates and Drug Traffickers: The Declining Outlaw of Nigeria's Sea Trade"
Edmund M Chilaka - University of Lagos (V)
13:00: Lunch
14:15: Panel 3 - Contemporary Port Security Challenges
"An Investigation of Russia's Account of the Black Sea Grain Initiative and the Impact of the Russian War in Ukraine on Global Markets"
Anna Davis - Kings College London
"Navigating Maritime Risks. Implications for Somaliland's Port of Berbera and Horn of Africa Region"
Abdirisak Yousuf Ahmed - Gebze Technical University

"Berbera Port: A Strategic Opportunity for US to Counter-Balance China's BRI Initiatives in the Horn of Africa"
Abdirisak M. Shaqale – Ankara Yildrim Beyazit University; University of Hargeisa; Eng Hodo Ahmed Korea Development Institute School (KDIS)
15:45: Keynote Address: "Worse Things Happen at Sea: Driving Change Through Collectivism" Martyn Gray – Executive Officer (Nautilus International)
Martyn Gray is the Executive Officer at Nautilus International where he leads on Strategy, Policy, and Governance. Martyn is a Director for Maritime Educational Foundation, a Trustee for The Seafarers' Charity and a member of the MCA working group responsible for the continued development of the Code of Safe Working Practice. As a former Engineering Officer, Martyn worked onboard containerships and petrochemical tanker before moving ashore to work as an Organiser for Nautilus International, supporting Officer Trainees and other vulnerable maritime professionals before moving into the role of Executive Officer.
DAY 2 Friday 8 Sept

10:00 Panel 4 – Ports and Seafaring in Historical Perspective
"The Portuguese & British Colonial Enterprises and the Native Naval Resistance on the Coast of Maharashtra, India in the 17th-18th Centuries"
Mayur Thakare – University of Lisbon

"La Perouse"
Catherine Cole – Liverpool John Moores University
"Sabotage, Subversion and Surveillance in Military Ports: Devonport in the 1930s"
Harry Bennett – University of Plymouth (V)
11:30 Break
11:45 Panel 3 – Maritime Borders, Space, and Aesthetics
"The Ontological Geometry of Thalassocracy"
Barry Ryan – Keele University (V)

"The Operationalisation of Zonation Strategy in the Maritime Migration Security Assemblage: Parsing Practices in the Central Mediterranean"
Charlie Pearson - Queen's University Belfast
12:45 Lunch
14:00 Panel 6 – Maritime Terrorism, Strategy, and Human Impacts
"Mechanisms to Combat Maritime Terrorism in the Law of the Kingdom of Saudi Arabia and International Law"
Khaleed Alsufyyan- University of Leeds
"Contemporary Migration Shipwrecks: A Study of the Frequency and Human Impact"
Katerina Velentza - University of Helsinki
"Navigating Risks and Unlocking Strategy: Understanding the Concepts, Governance, Practice and Delivery of Intelligence in the Maritime Domain"
Joseph Davies - Coventry University
15:30 Break
15:45 Panel 7 – Maritime Insecurity in the Global South
"Maritime World War Two in Nigeria"
Oliver Coates - University of Cambridge (V)
"Challenges to Maritime Security and the Protection of Fishermen: A Case Study of Pakistan"
Ayesha Jawad – Liverpool Hope University (V)
16:45 – Closing Remarks
17:00 – Conference Ends