Who We Are
Officers
Chair: Dr Cathryn Pearce (University of Portsmouth)
Dr Cathryn Pearce, FRHistS, is a Senior Lecturer in Naval and Maritime History at the University of Portsmouth, UK, and a member of their Port Towns and Urban Cultures Research Group. She earned her doctorate at the Greenwich Maritime Institute, University of Greenwich. Her thesis was published as Cornish Wrecking, 1700-1860: Reality and Popular Myth (Boydell, 2010). She also holds an MA from the University of Victoria in British Columbia, where she specialized on the Hudson's Bay Company Marine Department on the Pacific Northwest Coast. She was formally an Associate Professor of History at the University of Alaska, Kenai Peninsula Campus for 15 years before relocating to the UK.
Cathryn continues to write on wrecking, although she has now widened her focus to shipwrecks, lifesaving and coastal communities. Her recent work includes: 'Extreme weather and the growth of charity: insights from the Shipwrecked Fishermen and Mariners' Royal Benevolent Society, 1839-1860', in G. Endfield and L. Veale (eds.), Cultural Histories, Memories and Extreme Weather: A Historical Geography Perspective (2018) and 'Charity and philanthropy in a coastal world: Scottish fishing communities and the Shipwrecked Fishermen and Mariners' Royal Benevolent Society, 1839-48', in D. Worthington, (ed). The New Coastal History: Cultural and Environmental Perspectives from Scotland and Beyond (2017). She also serves on Council for the Society for Nautical Research, and on the editorial boards of The Mariner's Mirror and the Coastal Studies and Societies journals. See also Dr Pearce's page at the University of Portsmouth
Vice Chair: Dr Helen Doe (University of Exeter)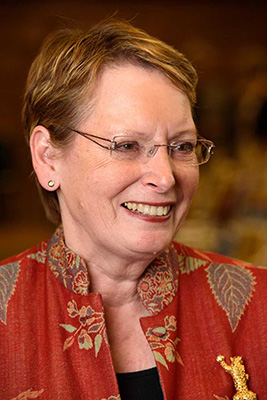 Dr Helen Doe specialises in maritime business history, particularly in the nineteenth century. She has published extensively and among her books are The First Atlantic Liner and Enterprising Women in Shipping. She co-edited and contributed to the award winning The Maritime History of Cornwall. Helen's latest book is SS Great Britain: Brunel's Ship, her Voyages, Passengers and Crew. She gained her PhD at the University of Exeter where she is a Fellow of the Centre for Maritime Historical Studies. She is a member of the UK Government's Council of Experts on National Historic Ships (these include HMS Victory, the Mary Rose, Cutty Sark and Warrior). Other appointments include Trustee of the SS Great Britain and Chairman of the Acquisitions Committee for the National Maritime Museum Cornwall.
Vice Chair: Professor Richard Harding (University of Westminster)
Professor Richard Harding BA PhD FRHistS SFHEA is Professor Emeritus at the University of Westminster. He was head of the Department of Leadership and Professional Development at the University of Westminster from 2009 to 2016. His research specialisms are amphibious operations, naval leadership and the organisational development of navies. He is the author of numerous books including Seapower and Naval Warfare, 1650-1850 (UCL Press, 1999); The Emergence of Britain's Global Naval Supremacy (Boydell, 2010); and Modern Naval History: Debates and Prospects (Bloomsbury, 2016). He is editor of The Royal Navy, 1930-2000: Innovation and Defence: (Cass, 2004) and co-editor (with Dr Helen Doe) of Naval Leadership and Management, 1650-1950 (Boydell 2013) and (with Dr Agustin Guimera) of Naval Leadership in the Atlantic World (University of Westminster Press 2017).
See also: Professor Harding's page at the University of Westminster
Treasurer: Dr Roy Fenton
Hon. Secretary: Mrs Barbara Jones (Lloyd's Register Foundation)
---
Fellows
(Fellows are longstanding Trustees who are elected by their fellow Trustees in recognition of their outstanding contribution to the BCMH)
Professor Wendy Childs, University of Leeds
Dr Alston Kennerley, University of Exeter
Professor Andrew Lambert, King's College, London
Professor Sarah Palmer, University of Greenwich
Professor David J Starkey, University of Hull
David J. Starkey is Emeritus Professor of Maritime History, and Advisory Fellow of Blaydes Maritime Centre, at the University of Hull, UK. He is editor-in-chief of the International Journal of Maritime History, and principal investigator on 'The Last Ice Age' and 'Safety at Sea' research projects, funded respectively by the Research Council of Norway and Lloyd's Register Foundation. David has written and co-edited works on various maritime themes, with British Privateering Enterprise in the 18th Century (Exeter UP, 1990), Shipping Movements in the UK, 1871-1913 (Exeter UP, 1999), England's Sea Fisheries (Chatham, 2000), Oceans Past (Earthscan, 2007), A History of the North Atlantic Fisheries (Deutsches Schiffahrtsmuseum, 2009, 2012) and Hull: Culture, History, Place (Liverpool UP, 2017) among his published works.
Dr David Williams, University of Leicester
---
Trustees
(Trustees are elected as individuals and not as representatives of other bodies)
Dr Harry Bennett, University of Plymouth
Dr Richard Blakemore, University of Reading
Dr James Davey, University of Exeter
Dr James Davey is Lecturer in Naval and Maritime History at the University of Exeter. His specialism is the history of Britain and its maritime world, focusing particularly on the Royal Navy in the seventeenth, eighteenth and early-nineteenth centuries. His research looks beyond the traditional remit of maritime history to analyse the political, economic, social and cultural forces which created the navy, and which were in turn were shaped by its activities. His recent publications include: The Maritime World of Early Modern Britain (Amsterdam University Press, 2000) edited with Richard Blakemore, A New Naval History (Manchester University Press, 2019) edited with Quintin Colville, and In Nelson's Wake: The Navy and the Napoleonic Wars (Yale University Press, 2015). His new research project explores the Royal Navy in the 'Age of Revolution'. Prior to working at Exeter he was a curator at the National Maritime Museum, where he worked on two major galleries: 'Tudor and Stuart Seafarers' (2018) and 'Nelson, Navy, Nation' (2013).
Professor Maria Fusaro, University of Exeter
Professor Maria Fusaro is Professor in Early Modern Social and Economy History at the University of Exeter where she directs the Centre for Maritime Historical Studies.
She has been awarded two European Research Council major grants: LUPE – Sailing into Modernity: Comparative Perspectives on the Sixteenth and Seventeenth Century European Economic Transition (2012-2014); and AveTransRisk – Average – Transaction Costs and Risk Management during the First Globalization (Sixteenth-Eighteenth Centuries) (2017-2022). Both these projects are concerned with the trans-national analysis of the legal and economic underpinning of early modern globalization.
Amongst her publications: Political Economies of Empire in the Early Modern Mediterranean: The Decline of Venice and the Rise of England 1450-1700 (Cambridge, 2015); co-editor with B. Allaire, R. Blakemore, T. Vanneste, Labour, Law and Empire: Comparative Perspectives on Seafarers, c. 1500-1800 (London-New York, 2015); and with Á. Polonia, Maritime History as Global History (St. John's, 2011). Her new monograph: The Making of a Global Labour Market, 1573-1729: Maritime Law and the Political Economy of the Early Modern Mediterranean, is forthcoming with Cambridge University Press.
Dr Sheryllyne Haggerty, University of Nottingham
Dr Sheryllynne Haggerty is Reader and Associate Professor in Economic and Business History at the University of Nottingham.
Her research focuses on the eighteenth-century British-Atlantic world. She is presently writing her third monograph, Ordinary People, Extraordinary Times: Living the British Empire in Jamaica 1756. Her previous monographs are The British-Atlantic Trading Community 1760-1810: Men, Women, and the Distribution of Goods (Leiden: Brill Press, 2006), and 'Merely for Money'? Business Culture in the British-Atlantic, 1750-1815 (Liverpool: Liverpool University Press, 2012). She also co-edited with Anthony Webster and Nicholas White (eds.), The Empire in One City? Liverpool's Inconvenient Imperial Past (Manchester: Manchester University Press, 2008).
She has published many interdisciplinary articles on networks in journals such as Enterprise & Society and Business History. For example, with John Haggerty, 'Networking with a Network: The Liverpool African Committee 1750-1810', Enterprise & Society, 18:3 (Sep 2017), 687-721. Other articles include: '"Miss Fan can tun her han!" Female Traders in Eighteenth-Century British-American Atlantic Port Cities', Atlantic Studies, 6:1 (2009), 29-42; 'Risk and Risk Management in the Liverpool Slave Trade', Business History, 51:6 (Nov 2009), 817-834.
She is Director, Institute for the Study of Slavery; on the Editorial Board, Essays in Economic and Business History, Transactions of the Historic Society of Lancashire and Cheshire; and Council Member: Economic History Society (and Executive Committee as Chair Women's Committee); British Commission for Maritime History; Centre for Port and Maritime History (Liverpool); Historic Society of Lancashire and Cheshire.
Dr Aaron Jaffer, National Maritime Museum
Dr Alan James, King's College London
Alan James is a Senior Lecturer in the Department of War Studies. He had an unlikely start for a maritime historian growing up on the Canadian prairies. Eventually, he received his PhD from the University of Manchester and joined King's in 2002. He is interested in all aspects of the emergence of modern warfare and the international system of states and empires from late medieval Europe onward, but works on early modern naval warfare and the French navy in particular. His most recent books are as co-editor with J. D. Davies and Gijs Rommelse, Ideologies of Western Naval Power, c.1500-1815 (Routledge, 2020) and as co-author with Carlos Alfaro Zaforteza and Malcolm Murfett, European Navies and the Conduct of War (Routledge, 2019). See Alan's University profile.
Dr David Jenkins (Amgueddfa Cymru- National Museum Wales)
Professor Bernhard Klein, University of Kent
Dr Craig Lambert, University of Southampton
Dr Margarette Lincoln, National Maritime Museum
Dr Margarette Lincoln's latest book: Trading in War, about 18th-century maritime London, was published by Yale in 2018. She is Curator Emeritus at the National Maritime Museum, Greenwich, where she was Deputy Director until 2015, and was a Fellow at Goldsmiths, University of London. Other books include British Pirates and Society, 1680–1730 (2014), Naval Wives and Mistresses 1745–1815 (2007; rpt 2010), Representing the Navy: British Sea Power 1750–1815 (2002), and the catalogue for the Museum's special exhibition, Samuel Pepys: Plague, Fire, Revolution, edited in 2015. Yale publishes her next book, London and the Seventeenth Century: The Making of the World's Greatest City, in 2021.
Dr Renaud Morieux, University of Cambridge
Dr Nigel Rigby, National Maritime Museum
Dr Robb Robinson, University of Hull
Mrs Louise Sanger, Lloyd's Register Foundation
Louise works for the Lloyd's Register Foundation Heritage & Education Centre as Applied Research & Outreach Manager. She initially joined Lloyd's Register in July 2005 with a focus on ship history research and public enquiries.
Completing a Masters in Maritime History at the University of Hull in 2005 with her thesis on 'The regulation of medical care in the British Merchant Marine, 1850-1914'. In 2003, she received the BCMH prize for Undergraduate Achievement in Maritime History for her 1st class History BA on 'The effectiveness of the Merchant Shipping Act, 1867 in the prevention of scurvy', also at Hull. Prior to this Louise finished an Art Foundation at Stroud College of Art & Design and was commissioned to illustrate Chris Witt's Disasters on the Severn (Tempus, 2002).
Assistant editor of two major Lloyd's Register publications by Nigel Watson, Lloyd's Register 250 years of service (London, 2010), and Maritime science & Technology: changing our world (London, 2015). Louise's current role focuses on public engagement and collaboration to promote the organisation's unique engineering heritage collections to a global audience.
Louise's key focus is on learning from the past and collaborating with others to ensure that knowledge is captured and made future-proof. This is no doubt a nod to her own upbringing, with a father who was County Deputy Diocesan Archivist for Gloucestershire, a Grandpa who was a Civil Engineer, and a happy childhood spent visiting castles and churches in England, Wales and Brittany, as well as re-enacting the odd battle from the English Civil War!
Dr Peter Skidmore, Independent
Peter Skidmore MA PhD, is an independent researcher of coastal trade and the economic impact on British ports in the late eighteenth and early nineteenth centuries. An article based on his PhD work on the maritime economy of the North West of England in the late eighteenth century was published in Mariner's Mirror and articles based on Peter's later work have been published in the Transactions of the Historic Society of Lancashire and Cheshire, the Journal of the Royal Institution of Cornwall and Troze the on-line journal of the National Maritime Museum, Cornwall. He is currently the Hon. Sec. of the South West Maritime History Society.
Mr Peter Sowden, Boydell and Brewer
Dr Chris Ware, University of Greenwich
Dr Nick White, Liverpool John Moore's University